Need Help?
Have a question about our school?
Click here to
Ask AoPS Academy!
Our Team
Our Founders
Richard Rusczyk
Art of Problem Solving was founded by Richard Rusczyk in 2003 to create interactive educational opportunities for avid math students. Richard is the author or a co-author of 7 AoPS textbooks and a past Director of the USA Mathematical Talent Search. He was a participant in National MATHCOUNTS, a three-time participant in the Math Olympiad Summer Program, and a USA Mathematical Olympiad winner (1989). He received the World Federation of National Mathematics Competitions Paul Erdös Award in 2014. He graduated from Princeton University in 1993, and worked as a bond trader for D.E. Shaw & Company for four years. AoPS marks Richard's return to his vocation - educating motivated students.
Glen Dawson
Glen Dawson is the National Director of AoPS Academy. In 2014, Glen founded a learning center in Morrisville, North Carolina, that two years later became the first AoPS Academy campus. He has experience as a college math professor, statistician, and expert SAS programmer. He has been a professional math tutor for many years, and specializes in training academically-advanced and high-performing math students. Glen is a graduate of Duke University and holds a graduate degree in statistics from Boston University.
David Patrick
Dave joined AoPS in 2004. He is the author or a co-author of 4 AoPS textbooks. Dave earned the sole perfect score on the American High School Mathematics Examination (AHSME) in 1988 and was a USA Mathematical Olympiad winner that year. He attended the Research Science Institute (RSI) in 1987, and the Math Olympiad Summer Program in 1988, where he first met fellow student Richard Rusczyk. He also finished in the top 10 on the Putnam exam in 1991. Dave graduated from Carnegie Mellon in 1992 with a BS in Mathematics/Computer Science and an MS in Mathematics. He went on to earn his Ph.D. in mathematics from MIT in 1997. He was an acting Assistant Professor at the University of Washington from 1997 to 2001. Dave is originally from Western New York and is an alumnus of the SUNY Buffalo Gifted Math Program.
Management Staff
Interested in joining our team? Click here to learn more!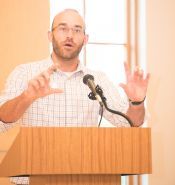 Sean Russom - Campus Director
Sean is the Campus Director for AoPS Academy Santa Clara/Cupertino as well as the Area Director for the broader South Bay region. Before coming to California, he served as the Campus Director of Virginia's AoPS Academy Vienna, where he also oversaw the Gaithersburg, Maryland, and Princeton, New Jersey campuses. An experienced teacher of gifted children, Sean has taught math at both the middle- and high-school levels, served as the coach of a successful MATHCOUNTS team, and designed the Algebra 1 curriculum for the high school where he used to teach in North Carolina. He holds a Bachelor's degree in math from UNC. In his spare time, Sean loves creating challenging math problems for his students.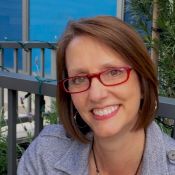 Katrina Ayres - Assistant Campus Director for Language Arts
Katrina loves anything related to words, reading, or writing. She wrote her first poem at age 5 and created a classroom for her dolls and stuffed animals as a preschooler. As a middle school student, Katrina often read the dictionary for fun. Naturally, she became a teacher and author when she grew up. Katrina holds a Masters degree in education and teaching credentials in three states. She has published four books about classroom management for teachers. When Katrina isn't working, she loves to bicycle, play chess, and prowl her local library for new books.
Instructors
Interested in joining our team? Click here to learn more!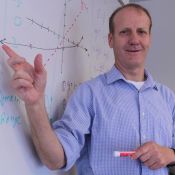 Dr. Zachi Baharav
Dr. Baharav enjoys exploring new subjects with math students, and values emphasizing basic principles while also making time for reflection. He earned his PhD in electrical engineering from Technion – Israel Institute of Technology and has worked as a researcher, manager, and CTO, as well as a high school teacher and a university professor. Dr. Baharav holds more than 30 US patents, has published over 40 scientific papers and book chapters, and is a distinguished lecturer and a senior member of the Institute of Electrical and Electronics Engineers. Outside the classroom, he enjoys the outdoors, drawing, and running, and can often be found enjoying a game of chess.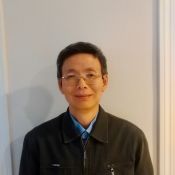 Dr. Paul Du
Dr. Du has been teaching math to students from middle school through college for more than 15 years. He holds a PhD in mathematics from the University of Ottawa and an MS in information and systems science from Carleton University. Dr. Du teaches math at De Anza College, tutors students in SAT math, and coaches competitors for the AMC 8/10/12. Outside the classroom, he enjoys hiking, swimming, and music.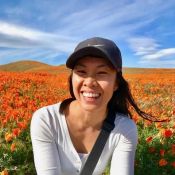 Mary Keonouphet
Math instructor Mary has been an educator for many years and has worked with primary, secondary, and post-secondary students both in the US and abroad. She focuses on math but has taught a range of other subjects. Mary holds a BA in psychology and is currently pursuing her Master's degree in statistics. When she isn't studying or teaching, you can find her hiking, camping, and enjoying the outdoors!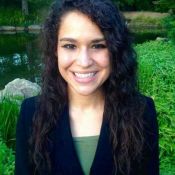 Michelle Sekuras
Language arts instructor Michelle loves watching creative younger learners play with words and build ideas. She holds degrees in history, religion, and law, and has taught students as young as five and as old as sixty. Michelle teaches writing and essay skills to elementary and high school students, which means she gets to use her background in communication, logic, and research and writing to help others hone their ideas. Outside the classroom, she loves cycling, hiking, kayaking, and listening to music.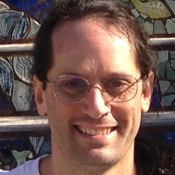 Joshua Zucker
Math instructor Joshua Zucker first joined Art of Problem Solving as an online instructor in 2007. He was a member of the first US Physics Olympiad team, a top-10 scorer on the Putnam Competition, and a member of Team USA at the World Sudoku Championships. Joshua holds a BS in physics and an MS in mathematics from Stanford, as well as an MS in astrophysics from UC Berkeley. He has taught math to gifted elementary students as well as remedial courses at community college. A former problem writer for MATHCOUNTS and director of the Bay Area Mathematical Olympiad, Joshua also was the founding director of the Julia Robinson Mathematics Festival.