Our Team
---
Our Founders
Richard Rusczyk
Art of Problem Solving was founded by Richard Rusczyk in 2003 to create interactive educational opportunities for avid math students. Richard is the author or a co-author of 7 AoPS textbooks and a past Director of the USA Mathematical Talent Search. He was a participant in National MATHCOUNTS, a three-time participant in the Math Olympiad Summer Program, and a USA Mathematical Olympiad winner (1989). He received the World Federation of National Mathematics Competitions Paul Erdös Award in 2014. He graduated from Princeton University in 1993, and worked as a bond trader for D.E. Shaw & Company for four years. AoPS marks Richard's return to his vocation - educating motivated students.
Glen Dawson
In 2014, Glen founded a learning center in Morrisville, North Carolina, that two years later became the first AoPS Academy campus. Glen served as the National Director of AoPS Academy until his retirement in 2019. He has experience as a college math professor, statistician, and expert SAS programmer. He has been a professional math tutor for many years, and specializes in training academically-advanced and high-performing math students. Glen is a graduate of Duke University and holds a graduate degree in statistics from Boston University.
David Patrick
Dave joined AoPS in 2004. He is the author or a co-author of 4 AoPS textbooks. Dave earned the sole perfect score on the American High School Mathematics Examination (AHSME) in 1988 and was a USA Mathematical Olympiad winner that year. He attended the Research Science Institute (RSI) in 1987, and the Math Olympiad Summer Program in 1988, where he first met fellow student Richard Rusczyk. He also finished in the top 10 on the Putnam exam in 1991. Dave graduated from Carnegie Mellon in 1992 with a BS in Mathematics/Computer Science and an MS in Mathematics. He went on to earn his Ph.D. in mathematics from MIT in 1997. He was an acting Assistant Professor at the University of Washington from 1997 to 2001. Dave is originally from Western New York and is an alumnus of the SUNY Buffalo Gifted Math Program.
---
Directors
Interested in joining our team? Click here to learn more!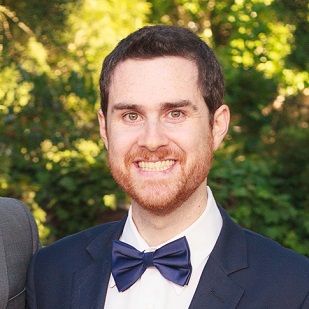 Anatole Ginsberg Campus Director
Anatole is the Campus Director for AoPS Academy Santa Clara. Having earned an IB Diploma in high school, he went on to pursue a dual BA from Vassar College in mathematics and Chinese. He has been passionate about the exploration of math since he was 13, when he accidentally derived the quadratic formula and realized math was more about logic than numbers. His varied interests have led him to jobs in investor relations, veterinary medicine, daycare, and comedy, but the siren call of math education has always brought him back. Anatole has taught diverse math students in Beijing, New York, and San Diego. He speaks French, Mandarin, and Spanish, and doodles Fibonacci spirals to relax.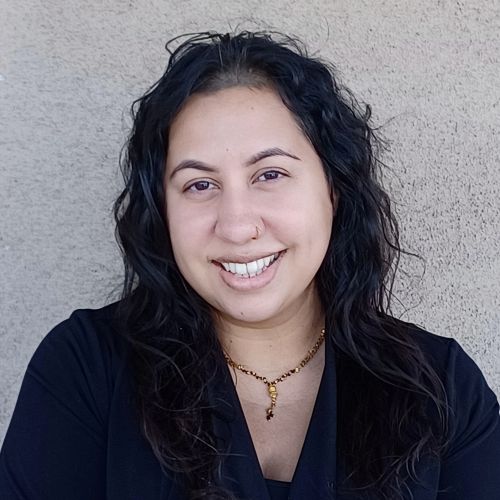 Sonia Chumber Senior Associate Director
Sonia is a Senior Associate Director for AoPS Academy Santa Clara. Sonia has been a lecturer of English Composition and Literature at many colleges. In addition, she has been a private tutor, academic advisor, and consultant for start-ups. She has obtained a MA and BA in English Literature as well as a degree in Behavioral Sciences. Her master's thesis "The Voices of the Bhagavad Gita and Upanishad in T.S Eliot's The Waste Land" is published in The International Journal of Language and Literature. Sonia's primary teaching objective is to ensure that students enjoy the content by making real-life connections with it. Outside of AoPS, Sonia enjoys traveling, binge-watching the latest fantasy series and most of all, spending quality time with her family.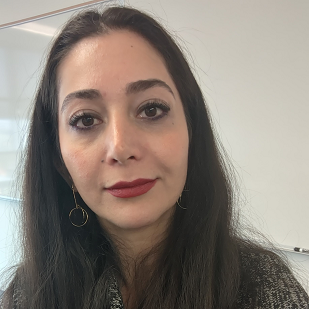 Tandis Nowrouzi Associate Director
Tandis is an Associate Director for AoPS Academy Santa Clara. Part of the AoPS team since 2019 at the Bellevue, Pleasanton, Fremont and Santa Clara campuses, Tandis graduated with a bachelor's degree in Spanish with a minor in psychology, as well as a master's degree in linguistics. Having taught in multiple capacities for the last 8 years including in China for a year, she comes with multicultural teaching experience. She currently also teaches ESL to international students at Mission College. A Bay Area native, Tandis enjoys the lovely beauty of California but spends a lot of her free time traveling the world to satiate her appetite for learning about different people and cultures. She always takes her little Pomeranian on all her adventures.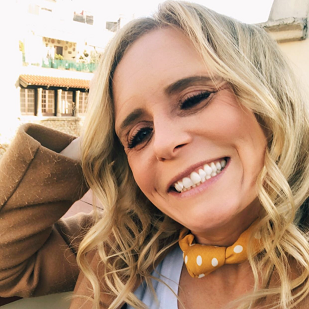 Portia Whiteted Associate Director
Portia is an Associate Director for AoPS Academy Santa Clara. After graduating from UC Santa Barbara with a degree in political science and a teaching credential from SFSU, Portia began her career in education by teaching history and English in the US and China. Returning to the Bay Area to be closer to family, she spent seven wonderful years as an elementary school teacher and a director of a learning program for neurodiverse students. After obtaining a nursing degree, she worked in small villages in Cambodia and Nicaragua and loves serving her global and local communities through healthcare and education. Her primary goal teaching children is to build their confidence by giving them the tools they need to succeed because with every success, they become eager to tackle new goals and challenges. In her free time, she loves going on hikes, playing board games, and traveling, but her favorite thing to do is spend time with her niece, the silliest and smartest girl she knows!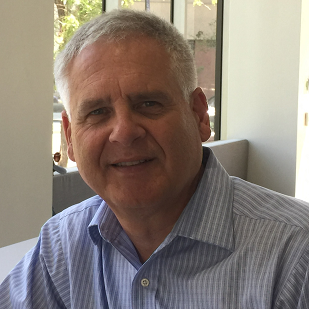 Bill Zabor Associate Director
Bill is an Associate Director for AoPS Academy Santa Clara. Prior to that, he was a math teacher at AoPS Academy Santa Clara since it opened in 2019. He graduated in 1983 from MIT with a master's degree in electrical engineering, and also holds an MBA from UC Davis. He worked for technology companies for 30 years as an engineer, project, and product manager. In 2004 he co-founded an online high-school where he taught the math and science courses. In 2017 he returned to his hometown of Cupertino, and began tutoring high school and college students in math and science. His passions are learning, innovation, and helping students grow. He loves to hike, swim, and bike. He volunteers every Friday morning at Deer Hollow Farm, where he helps feed and take care of the animals. He is also an active member of the Mankind Project (MKP) which is dedicated to helping men improve themselves through self-awareness.
---
Office Staff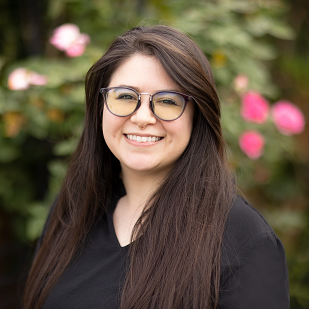 Karina Acosta Administrative Coordinator
Karina's favorite places would be spending a day at a museum or taking a day hike through the Santa Cruz mountains, especially with a good book in hand!. A south bay native, she has years of experience in working in the non-profit sector. A graduate from University of California Santa Cruz with a bachelor's degree in anthropology, she has worked in museum administration and finds herself at home in educational settings, all of which help her to continue to learn and ask questions. She recognizes the importance and value in providing quality educational yet informative learning to students and their communities, and is excited to be a part of the AoPS team to help be a part of student success. Some of her hobbies include crochet, camping, and putting silly hats on her cat.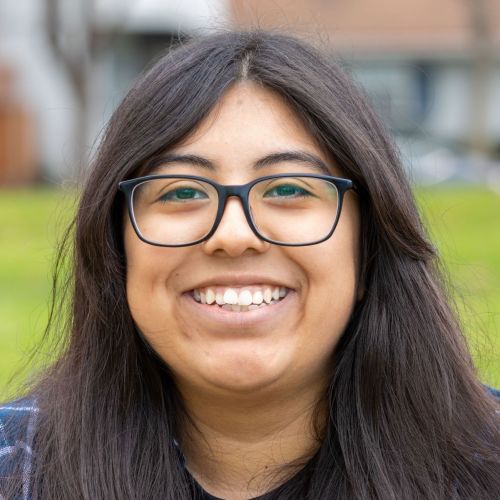 Nallely Alvarez Castillo Front Desk Associate
Nallely is a Front Desk Associate at AoPS Santa Clara and loves to help others wherever she can. Nallely graduated from Mission College with her associate's degree in business administration and economics. While earning her degree, she worked at Mission College's DSPS where she assisted students with learning disabilities. Nallely strives to learn and grow continuously and hopes to encourage students to do the same. In her free time, Nallely can be found spending time with her family, catching up on reality TV, or cooking with her mom. She also loves going to new places and trying new things with her family all the time. She also enjoys collecting various pins and has a pin collection of over 100 pins.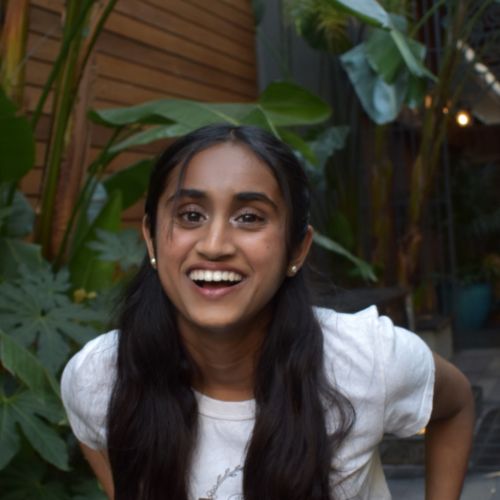 Megha Basaralu Front Desk Associate
Megha, a current high school senior, holds the position of a Front Desk Associate at AoPS Academy. Her aspirations revolve around pursuing a business major and working within a major tech corporation. Beyond her responsibilities at AoPS, she nurtures a deep passion for dance, having taught dance to seniors and adults since the age of ten. Leading as the president of Cupertino High School's Bollywood Dance team, she not only choreographs fun routines but also teaches it to many students. Megha's commitment extends further as she has undertaken teaching roles in both French and dance across many organizations, connecting with many younger students. She also dedicates time to hiking, cooking, and knitting.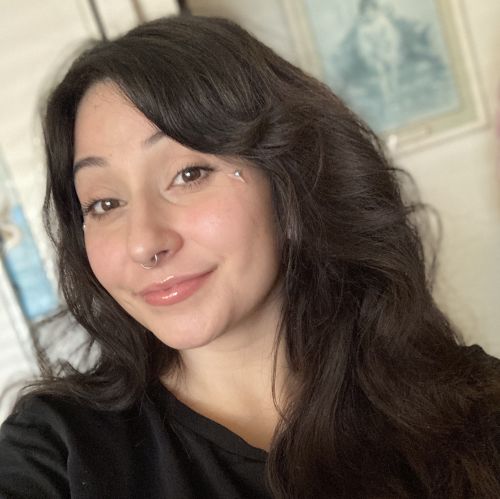 Skyy Ochsner Front Desk Associate
Skyy joined AoPS Academy Santa Clara in 2023. Before becoming part of AoPS, Skyy worked as a library page for the city of San Jose library system for over seven years. Skyy has experience working with vast communities and families in locations including Alum Rock, Joyce Ellington, West Valley, and Calabazas libraries. Currently, Skyy is a behavioral technician working with autistic children from ages to 2-11. As a behavioral technician, Skyy helps autistic children develop and master skills depending on the child's needs while educating parents on how they can be a part of their child's growth. Outside of work, Skyy is a mother of two and enjoys spending time with her family by going to the beach or spending the day at home.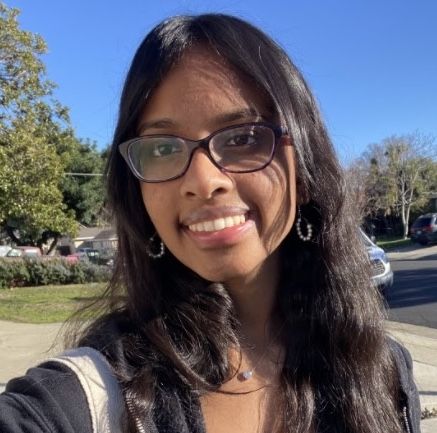 Anagha Dogiparthi Math Teaching Assistant
Anagha is currently a junior at Wilcox High School and is interested in neuroscience and advocacy. She has always loved challenging herself with difficult math problems from a young age and continuous to try out new concepts as she advances in math levels. She has always loved helping younger students learn and is excited to help students at AoPS as well. Beyond her role as a teaching assistant, she enjoys participating in various community service and advocacy organizations, as well as helping out at clubs in school. She also loves reading, listening to music, and spending time with her friends and family in her spare time.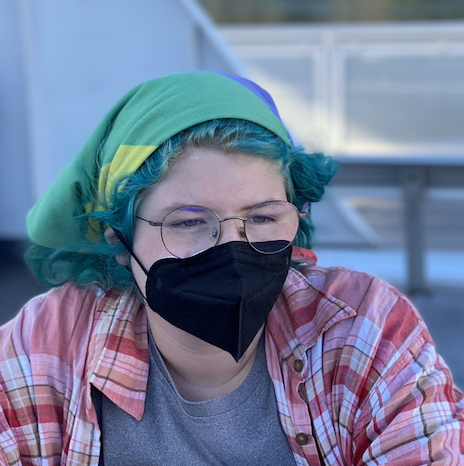 Jasper Donnelly Language Arts Teaching Assistant
Since he can remember, Jasper's favorite subject in and outside of school has been Language Arts. As a young kid, he enjoyed writing short stories, and as a teenager, began to write longer novels in his spare time. He also has found a deep love for poetry over the past few years- both reading and writing it. When he is in school, he enjoys analyzing academic texts and writing essays about them. One of Jasper's favorite things other than participating in Language Arts is helping others find the same love for the subject. Since the beginning of his Sophomore year, he has been tutoring other students at school- helping with whatever they need, whether that is analyzing a particularly complicated Shakespeare play, or writing an essay on a novel, or writing a short story for creative writing class. Outside of tutoring, Jasper's main hobbies include music and being in nature. He has been in the same choir for 10 years- a choir which is among the top 30 highest rated choirs in worldwide in terms of skill. He also writes and plays his own music and enjoys music theory. On the weekends he likes to go on long hikes and walks in the Bay Area and play with his two cats and one dog outside.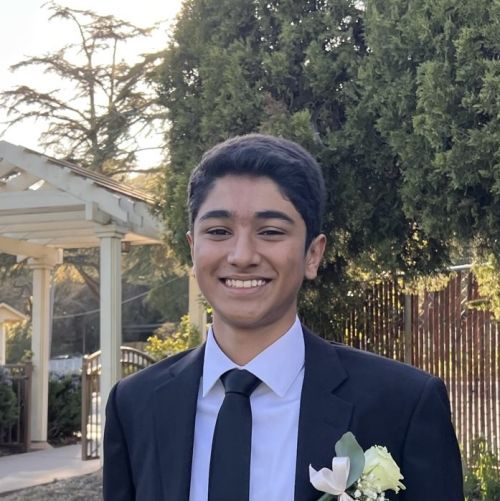 Amil Gokhale Math Teaching Assistant
Amil is a rising senior at Leland High School. Having a great interest in the field of aeronautics, Amil has greatly enjoyed learning math in school, and he has recently completed AP Calculus AB in his junior year. He finds joy in the problem-solving aspect of math, applying different concepts to find solutions. Amil also has experience with teaching, as he has previously tutored geometry and volunteered as a camp counselor at a community center, assisting teachers to instruct younger children on chemistry and astronomy. When not in the classroom, Amil enjoys listening to music (rap and R & B are his favorite genres), solving Rubik's cubes, and playing and watching soccer.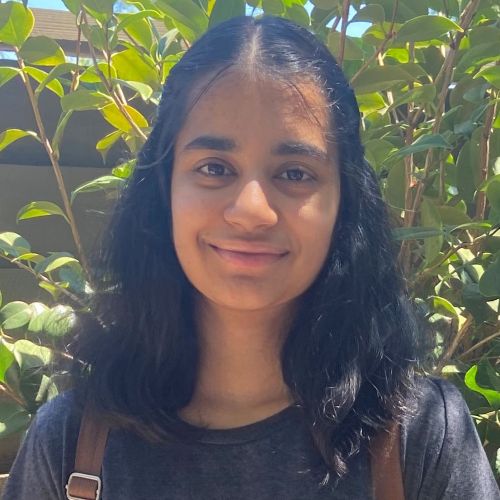 Abirami Valliammai Kathiresan Math Teaching Assistant
Abirami is currently a senior in high school and aspires to pursue bioengineering in the future. From a young age, she has been fond of mathematics and language arts because the former explores problem solving and the latter allows creative thinking. Outside of being a teaching assistant, Abirami helps teach public speaking to high school and middle school students and is often scouring the pages of The New England Journal of Medicine. Furthermore, she is an avid reader, enjoys baking, and loves drinking coffee!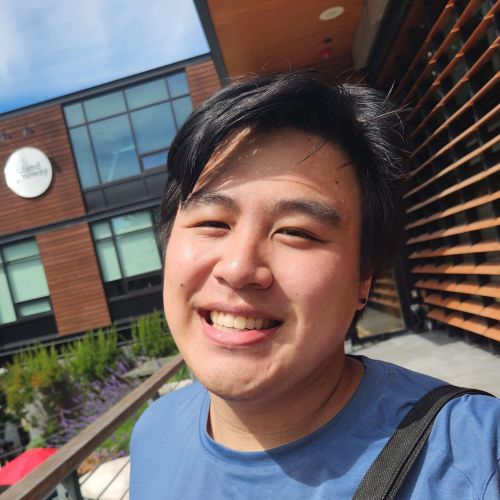 Caleb Kim Math Teaching Assistant
Caleb is an undergraduate at UCLA pursuing a bachelor's degree in mathematics and minor in data science. With a background in individualized tutoring, Caleb has a strong passion for and years of experience teaching STEM subjects ranging from middle school to university level. He also has taken math contests ranging from the AMC to the Putnam, and is studying to take the Putnam again for his final year at university. When he's not reading math textbooks or teaching, Caleb dabbles in developing video games and hosting events as part of his club at UCLA.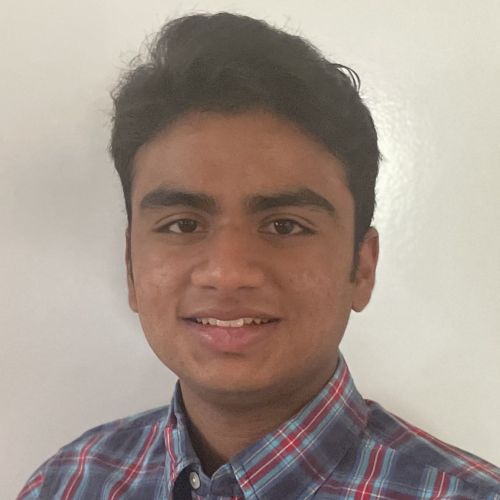 Aakash Krishnan Math and Language Arts Teaching Assistant
Aakash is currently studying at San Jose State University, pursuing a degree in computer science. He plans to double major in linguistics as well. At a young age, he started learning through AoPS Online and was fascinated by mathematics and computer science (specifically cybersecurity related fields), and aims to incorporate these fields into his studies at SJSU through the college's minor and certificate programs. Aakash worked at West Valley as a tutor for science and mathematics and volunteered through the Evergreen Valley College Citizen Science Initiatives program to tutor under-served K-12 students in mathematics and physics. Aakash plans to continue volunteering to make a difference in the community while in college through the College Corps program. While not in the classroom, Aakash enjoys spending time with his dog (an English cream golden retriever) and reading about politics & the government (particularly through the Library of Congress or other government sources).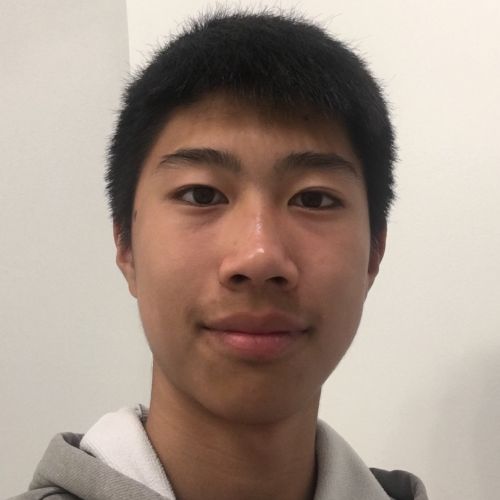 Jiahe Lu Math Teaching Assistant
Jiahe is a student at Lynbrook High School. He is passionate about math and computer science, and has regularly participated in various competitions since 5th grade. His accomplishments include being a 3-time AIME qualifier, a USACO platinum contestant, and candidate master rank on codeforces. When he is not doing math, Jiahe enjoys teaching his younger sister, playing badminton, and eating.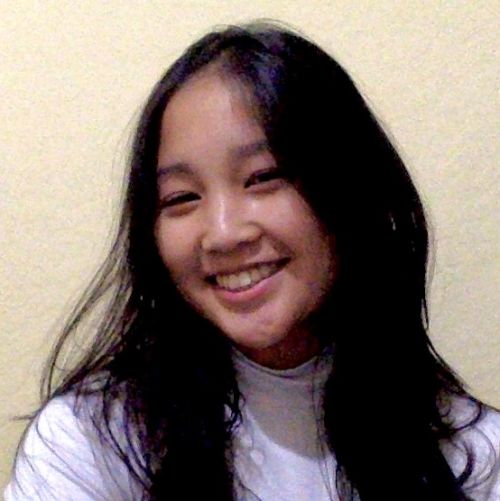 Marisa Malto Math Teaching Assistant
Marisa is a passionate student with a deep love for education and teaching. Her fascination with mathematics was ignited through the STEM program, where she experienced accelerated math opportunities. In 7th grade, Marisa became a member of her school's Circle of Friends program, an initiative designed to provide support to students with special needs. From then on, she continued to help students with their education. Marisa took on the role of a Teaching Assistant for ESL math at her school and founded the ASL Club to share ASL and Deaf culture with fellow students. Additionally, she worked as an intern at Central Park Library, helping elementary students understand and complete their coursework. Marisa currently aspires to become a teacher to provide students with a fun and educational learning environment.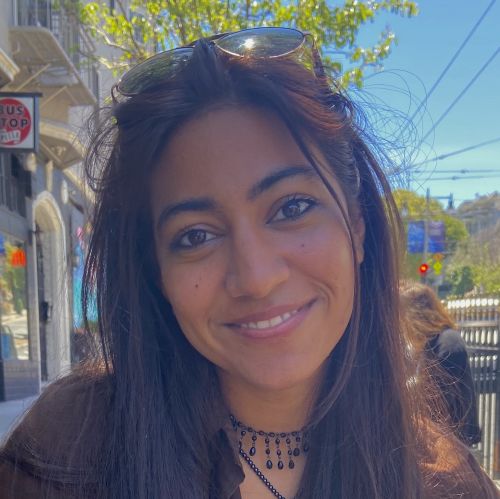 Avni Mangla Math Teaching Assistant
Avni enjoys teaching mathematics and language arts very much. She began taking advanced mathematic classes in middle school and loves the complexity of calculus. Avni teaches HTML and Javascript to middle school girls every Friday. Inspired by her father, she continues to inspire 11-15 year old girls to pursue a career in STEM and stretch the possibilities of what women can do in computer science and mathematics. When she is not teaching at AoPS, she is usually catching up on the news or writing her own articles about issues in her community. She always finds herself enjoying the drama of American politics. Additionally, she is a huge soccer fan and you can count on her watching every Arsenal or Liverpool match.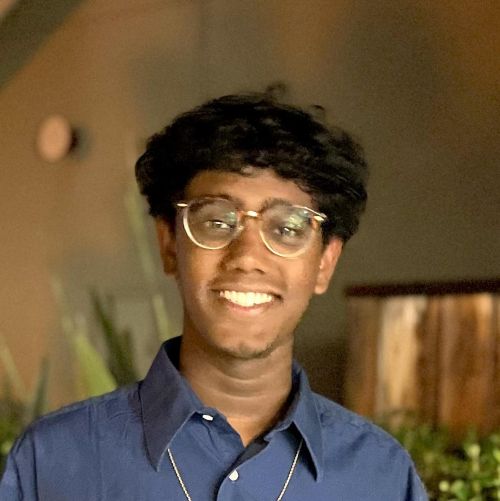 Tejas Mani Math Teaching Assistant
Tejas is currently a senior at Evergreen Valley High School, interested in computer science and data science. He's been surrounded by math practically his whole life and loves the opportunity AoPS gives him to pass down what he's learned to eager students. In the classroom, Tejas is often a teacher and a student - learning and participating in lessons while prompting the "lightbulb" to go off when an answer is reached. When he isn't teaching math, Tejas is probably watching football, basketball, or baseball, with two of his favorite teams being the Golden State Warriors and San Francisco Giants. He enjoys listening to music, volunteering, and biking.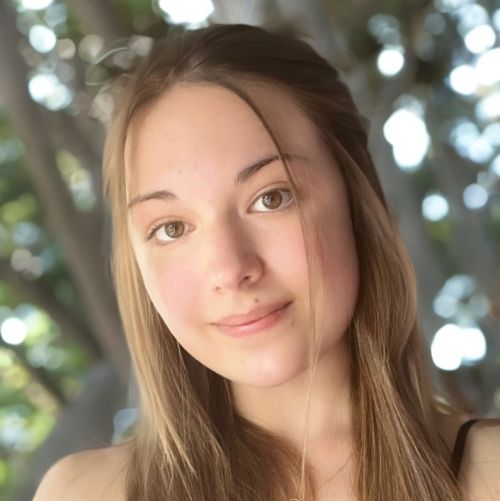 Hailey Morgan Math Teaching Assistant
Hailey is a senior at Homestead High School who has a passion for math and computer science. She's loved math since a young age and aspires to pass on her knowledge and passion to others! In middle school she self-learned hacking and aspires to peruse cybersecurity or data science related fields. She also loves playing music in both marching and concert bands, and has won multiple state level and world class awards. While Hailey's not at rehearsal or teaching at AoPS, she's probably doing art or coding a dinosaur café game.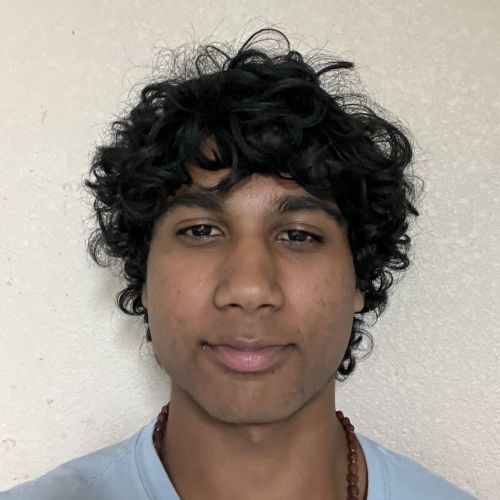 Anatulya Nandi Language Arts Teaching Assistant
Anatulya is a senior at Cupertino High School who has a profound passion for reading and writing. He enjoys immersing himself in philosophical and historical literature, while also tutoring his peers to write more effectively. Anatulya firmly believes that the development of language skills among the youth is essential for cultivating independent, articulate thinkers and wishes to participate in this process. Outside of academics, Anatulya values an active lifestyle; in his free time, he lifts weights, plays basketball, and trains younger teens in athletics.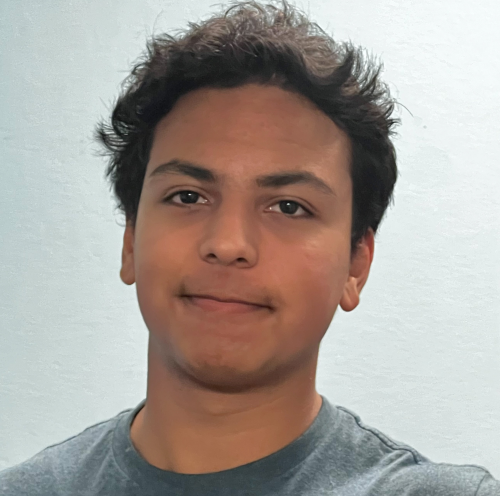 Shreyas Nanjanagud Math Teaching Assistant
Shreyas is a senior at Basis Independent Silicon Valley. Having successfully completed all AP Math courses, he is highly passionate about the field of mathematics. Beyond academics, Shreyas volunteers as a Junior Coach at the First Tee, where he guides and inspires children through the game of golf, fostering their personal growth and character development. In his free time, Shreyas enjoys cultivating his backyard garden and playing table tennis with his friends.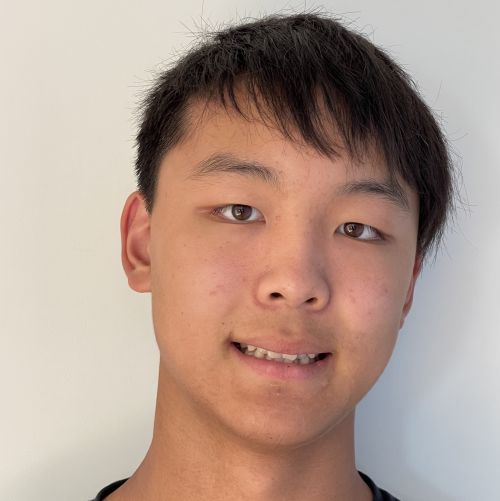 Billy Peir Math Teaching Assistant
Billy has just graduated from Mountain View High School and will be majoring in pre-data theory at UCLA. Billy has always been fascinated with problem solving and mathematics, especially helping others develop their critical thinking skills. During high school, Billy helped found a tutoring club that provides free tutoring to middle school students in Algebra I and Geometry. Outside of math, Billy is an avid sports fan, playing both basketball and baseball, and loves playing strategy games.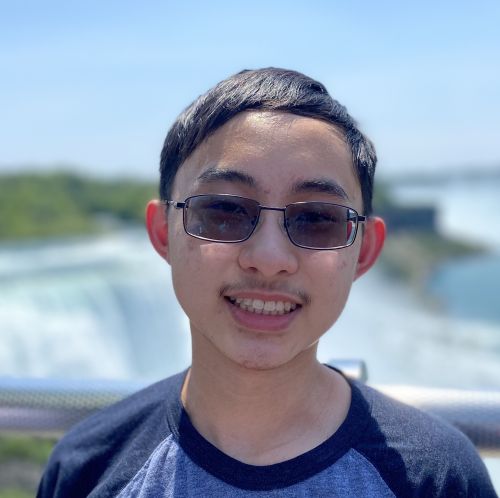 Brandon Tsai Math Teaching Assistant
Brandon Tsai is a rising senior at BASIS Independent Silicon Valley (BISV). He joined BISV as a freshman, having been at Challenger Middlefield since preschool. He's always enjoyed helping classmates in and out of class on a variety of subjects, often spending countless hours working together on challenging problems. Brandon's most recent experience tutoring students is this past year where he helped AP Calculus AB students best prepare for their exam throughout the year. Apart from just math and its puzzles, Brandon enjoys playing piano and tennis and exploring the local aquarium of any place he visits. Don't be afraid to approach him in the halls, as he'll be happy to help you on whatever your educational quest may be (or talk about a particularly interesting shark)!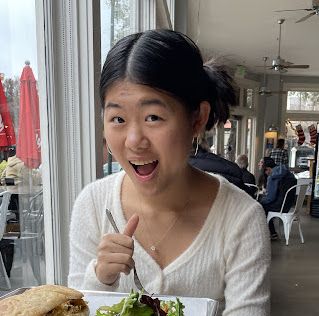 Makayla Wu Math Teaching Assistant
Makayla is currently a junior at Branham High School in San Jose. She has always had a love of math and puzzles since she was a child. She took Calculus AB at the beginning of high school and was shocked to find how interesting it was; it quickly became her favorite class. She currently takes Calculus BC and is enjoying spending 20 minutes solving a problem that takes up a whole page. Outside of teaching, she is on the board of the tutoring club at her high school, and also teaches English to students in Taiwan. In her free time, Makayla can be found curled up on her couch watching documentaries, playing soccer, exploring a new city, going to a new coffee shop, or attempting to finish 3 puzzles at a time--depending on the mood.
---
Instructors
Interested in joining our team? Click here to learn more!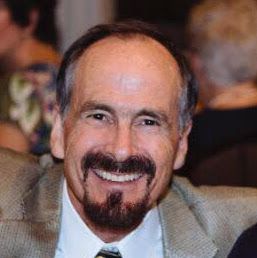 Greg Farkas Senior Instructor
Greg has been a math instructor at the Santa Clara AoPS campus since it opened in 2019. He greatly enjoys making math fun, interesting and educational! He has been tutoring students of all ability levels from elementary through high school for over twelve years. Greg has a bachelor's degree in economics from UCSD and an MBA from SDSU. He is also a substitute math teacher, and taught graduate level summer school classes at SDSU. He has also taught database and spreadsheet classes to working professionals across Silicon Valley for many years. Greg was also Director of Finance for a Bay Area HMO and supervised a $60 million budget. When he isn't teaching, Greg enjoys cycling, archery, and the great outdoors. He has a first-degree black belt in Shotokan karate, and taught martial arts at De Anza Jr. College. Greg also placed 4th at the Long Beach International Karate Championships.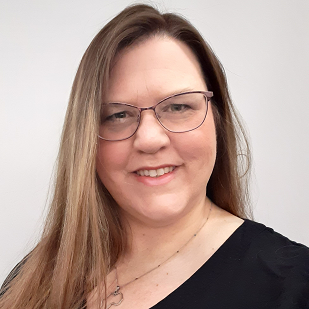 Sharon Welty Senior Instructor
Sharon is a senior instructor for AoPS Academy Santa Clara. She started with AoPS in 2019, and has taught in elementary education for 29 years. If she is not teaching, she loves to spend time with her family, enjoy time with her animals, and binge on Netflix. Teaching is not just a profession; it is her passion. Sharon is involved in an elementary school in a village in West Africa. She travels to Liberia and helps train the teachers and set up an after school program for motivated students.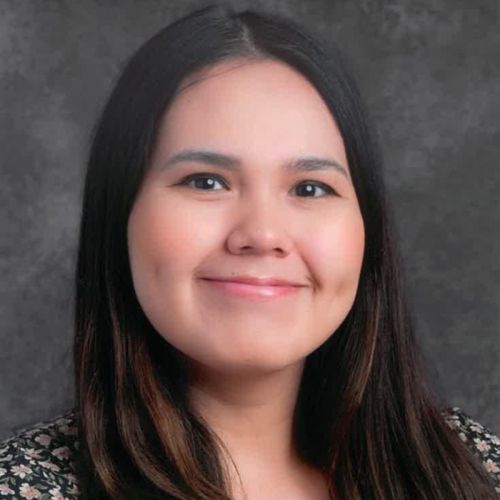 Cecilia Aguilar
Cecilia is coming to AoPS with 5 years of teaching experience, most of which has been done in lower elementary education. Her passion in education started at a very young age and has continued on to this day. Cecilia holds a bachelor's degree from the University of California Santa Cruz and a master's degree in Education. Cecilia is excited to join the AoPS team to further expand her teaching practice and professional skills.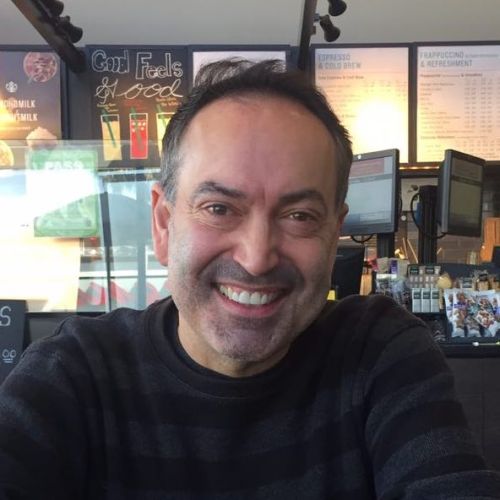 Peter Alexander
Peter learned the importance of learning later than most, but at least he learned it. Peter did his doctoral work with Marc Rieffel at U.C. Berkeley. That is where he learned the importance of language. Knowing the solution of a problem is not sufficient. One must also understand how to communicate one's understanding to an appropriately informed audience that is sufficiently engaged. Peter's work in mathematical finance certainly had his audience sufficiently engaged. It was through clear communication strategies that he effectively negotiated courses of action through very difficult times. Peter likes AoPS for all the resources they have provided to him and the many students he has worked with over the last 15 years to negotiate such obstacles. As both a mathematics and language arts instructor, Peter is very excited to be on board with AoPS.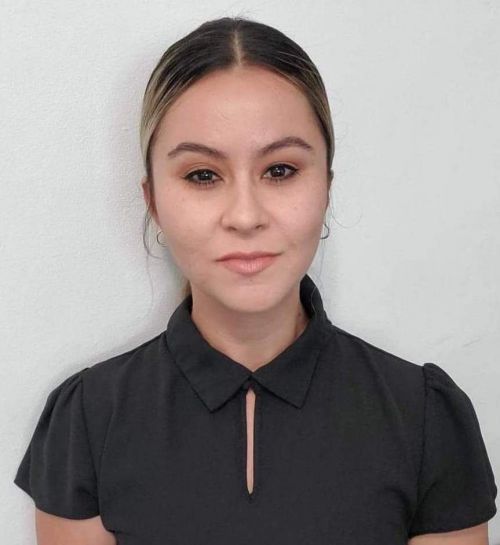 Nataly Alvarez
Nataly has enjoyed math ever since she learned how to add. She earned her Bachelor of Science degree in mathematics with an option to teach, and just finished her Master of Science in mathematics at California State University East Bay. While earning her master's degree at CSUEB, she worked as a graduate teaching associate and was the instructor of record for several courses including pre-calculus and college algebra. Additionally, she facilitated activity sections to support other math courses at CSUEB. At CSUEB, she was also a contributing author to the college algebra guided notes. Some of her greatest passions in life include math/problem solving and helping others. As a kid she tutored her younger cousins and friends in math, and she has volunteered as a tutor for the Youth Enrichment Program. She is currently adjunct math faculty at Holy Names University where she teaches math and statistics. When she is not busy following her teaching passion she enjoys brushing up on her math and computer coding skills, doing sudoku or any other type of puzzle with her son, doing yoga and spending time outdoors with her family and friends.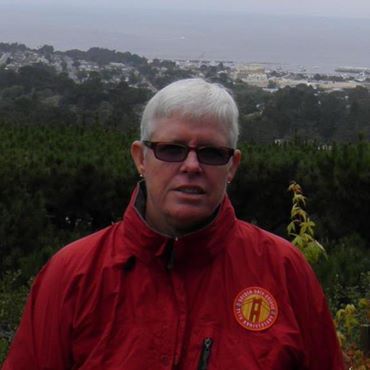 Jen Austin
Jen's passion for teaching started at a young age. She got an early start by "schooling" her siblings in the garage during playtime. Jen then went on to get her bachelor's degree in Liberal Studies with an English minor at San Jose State University. She followed that with a Multiple Subject Credential and a master's degree in Instructional Technology from SJSU. She also spent a summer extending her knowledge at the Teachers College at Columbia University. She loved her 30-year career teaching English Language Arts and Art. Jen also spent 18 years coaching boys' and girls' basketball, volleyball and track. After retiring in 2020, she has been missing the students and will be coming in to substitute and joining the staff at AoPS. Outside of teaching Jen enjoys reading, Zentangling, Wordle, Fishdom and hanging out with friends and family.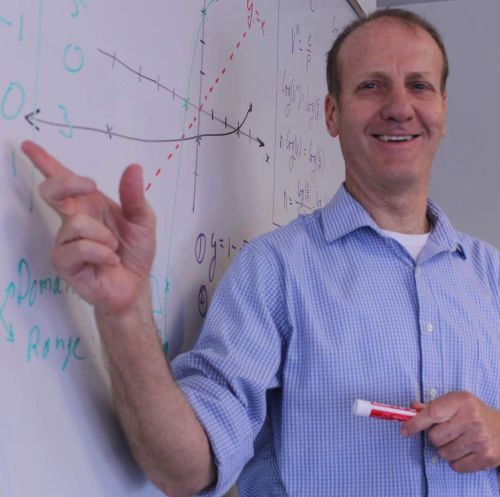 Dr. Izhak (Zachi) Baharav
Dr. Baharav earned his Ph.D. in electrical engineering from the Technion, Israel Institute of Technology. He worked in tech as a researcher, manager and Chief Technology Officer. He holds more than 30 issued US patents, published over 40 scientific papers and book chapters, and is a distinguished lecturer and a senior member of the IEEE. Dr. Baharav's experience as a teacher spans the gamut from being an engineering professor to high school teacher. He especially enjoys exploring new subjects with students. His teaching style combines an emphasis on basic principles together with a strong belief in the value of reflection and contemplation. Dr. Baharav enjoys the outdoors, is an avid runner (100 mile runs), and when not running/reading/drawing, he can often be found enjoying a game of chess.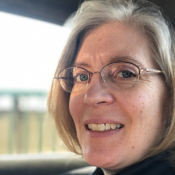 Brooke Bishara
Brooke earned her master's degree in English education from Columbia University Teachers College and has more than twelve years of teaching experience from grade five to the community college level. Passionate about professional development, she recently attended the Reading Institute at Teachers College and coached fellow teachers in their adoption of a new reading curriculum. She has always been drawn in by the power of words to help us think, feel, understand, and communicate with others. She enjoys coming up with new and effective ways to teach so that students don't just grasp the concept but also know its value and purpose. Brooke is a mother of two and loves to eat s'mores and tell stories around a campfire.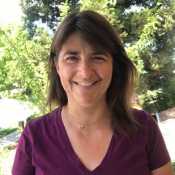 Lisa Brett
Lisa has been a math teacher for almost 20 years. Growing up loving all math and science classes, she majored in biology at UC Santa Cruz, with a focus in math, chemistry, and physics. She returned to Stanford University a few years later for a MA in teacher education and an emphasis in math education. For the past decade, she has loved developing her expertise in teaching struggling math learners in addition to her more extensive background of working with gifted math students. Lisa strives to bring mathematics to life for her students and to show them the beauty and inspiration of this subject. When she is not teaching or planning lessons, Lisa loves to garden, bake bread, hang out with her dog, and learn more about math and science.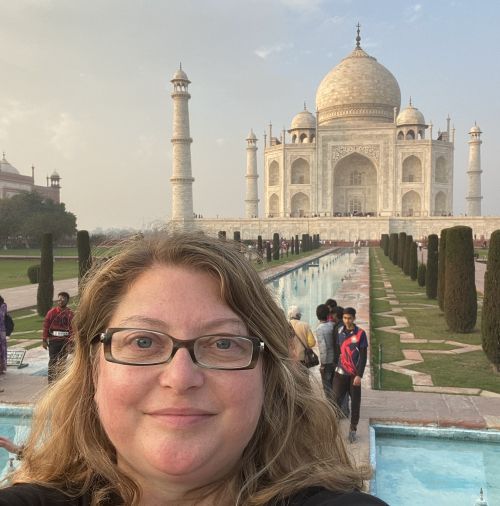 Heather Cassell
Heather's love of reading, writing, and asking questions led her to study creative writing and English literature in college. She started her career as a journalist after graduating from San Francisco State University. Reporting on local to global issues has taken her around the world. She currently works in the San Francisco Bay Area and New York City. When she isn't writing about current events and travel and food, she's learning new skills and helping students develop their writing skills. Outside of the classroom she's checking out new restaurants, traveling, hiking, going to museums and events, reading, listening to audiobooks and podcasts, and spending time with her partner, family, and friends.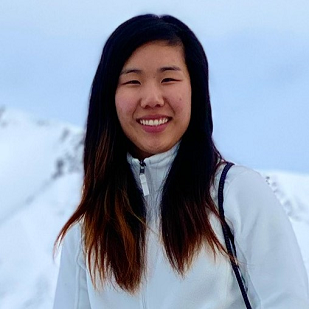 Esther Chen
Esther studied math at New York University where she earned her BS and went on to earn her MA in communication and education at Teacher's College, Columbia University. She enjoys teaching and working with all types of learners; Esther is constantly trying to find ways to engage her students in the learning process through collaborative group work or questioning. Nothing is more rewarding or satisfying to Esther than a student's "aha" moment! Esther is currently teaching high school math in San Jose, CA. When she's not lesson planning, solving math problems, grading or eating, Esther can be found playing volleyball or on the hunt for some tasty boba. She's always down for some boba recommendations!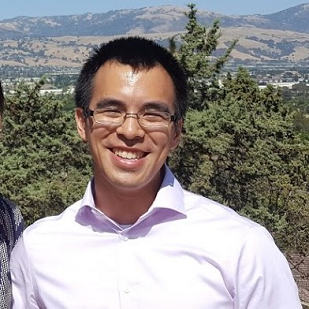 Dr. Andrew Cheng
Andrew was born and raised in Michigan and found a love for math from an early age. Spending an inordinate amount of his youth solving puzzles and contemplating multi-dimensional spaces, he eventually pursued biomedical engineering degrees at both the University of Michigan (bachelor's) and Johns Hopkins University (PhD). There, he found a passion for scientific research, working on projects ranging from synthetic biology to brain-controlled prosthetic limbs, to object recognition in visual neuroscience. Throughout this time, Andrew also thoroughly enjoyed the opportunity to mentor and work with others, including serving as a teaching assistant and mentoring younger lab members. He is now excited to work with the young bright minds of the future! Outside of academic endeavors, Andrew likes to stay active. Hobbies include running, climbing, swing dancing, yoga, and basketball. His spontaneity and unpredictability has been known to drive his wife crazy from time to time, but they love each other very much (he thinks)!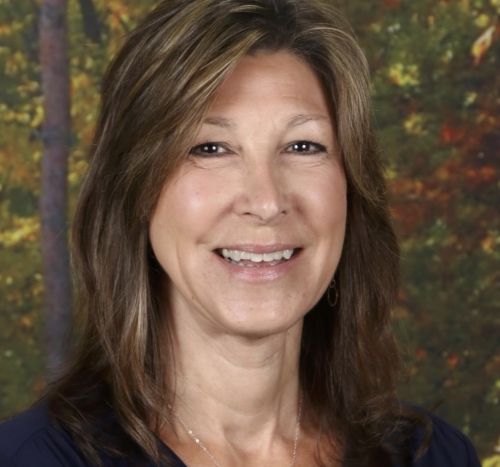 Marcia Chron
Marcia has been teaching mathematics to students in grades 7-12 for 40+ years. She has a reputation for being kind and compassionate and for enabling students of varying academic levels to become more confident in their math abilities. She is particularly proud to serve as a role model for girls and to foster the idea that math is for everyone. She engages her students with a variety of fun and challenging logic and problem solving activities. She has served as the club advisor for Girls Who Code and Math Club and served as a Mathcounts coach. Marcia was born and raised in Chicago, where she began her teaching career. She and her husband moved to California in 1986. She loves to read (crime dramas/mysteries), garden, hike and travel. She has an adult daughter who lives and works in New York City.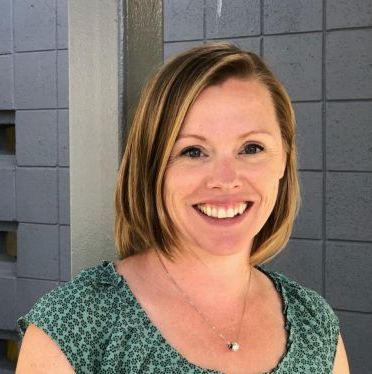 Shelley Crocker
As a child, Shelley wanted to be a writer. While she still dreams of having her stories published, she has since found that she really enjoys helping young people find their own love of writing, reading, and language. Shelley received her B.A. in language studies from UC Santa Cruz, as well as her master's degree in linguistics and her single subject teaching credential in English from SJSU. She has been teaching middle school ELA in San Jose for the past eight years. Outside of school, Shelley spends as much time as possible with her family, listening to music, crafting projects, playing board games, and cooking.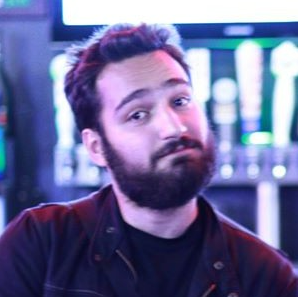 Darius Dadfar
Darius always had a strong suit in math - his interest and love of mathematics prompted him to earn his bachelor's degree from San Jose State University in applied math, focusing on computational math. He's from Iran, and moved here 10 years ago! He's been team leader at two different retail stores, as well as a math instructor to 116 middle school students last semester! Away from work, he has a few hobbies to keep him busy: he plays, records, and listens to music; he plays (and watches 4 AM showings of) soccer every other weekend; and goes for long drives and hikes with his loving partner. Darius is detail-oriented, thorough, and easy to approach, as well as ready to teach some math to knowledge-hungry students!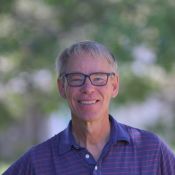 Dr. Pete Dunten
Pete loves learning new math and teaching and tutoring local students. His favorite thing is when his students persevere in solving hard math problems! Pete has a PhD in biochemistry from UC Berkeley and specialized in X-ray crystallography, a field that took him deep into applied math. Pete enjoys the ways that math is elegant as well as interesting and spends his free time tracking local birdlife and visualizing the data from his observations using graphs and histograms.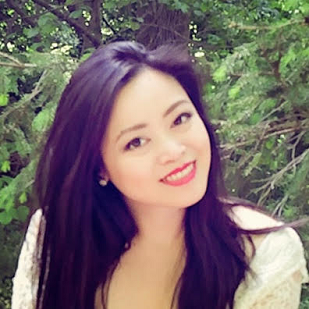 Casey Dzuong
Casey has taught all levels of math from kindergarten to high school pre-calculus. As a math instructor, she enjoys working with students to dissect math problems and create algorithms for solving more complex problems that require higher levels of abstract thinking. The problem-solving strategies she has developed over the years have culminated in her book called "Study Hacks," which has helped students improve from D+ grades to earn A+'s and break from A- grade plateaus, landing students in platinum A+ territory. Casey holds a bachelor's degree in chemistry and biology from the University of California, Irvine and completed her medical school coursework at the Drexel University College of Medicine.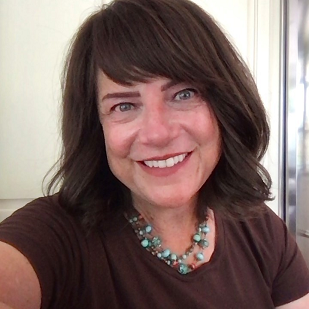 Beth Fabiano
Once Beth started volunteering in her children's classrooms, she knew she had found her calling. Shifting gears, she ditched her career in business and earned a teaching credential. Beth then spent two consecutive summers honing her skills at The Teachers College at Columbia University. She draws on her lifelong love of language and a degree in communications from San Diego State University to teach English Language Arts and public speaking. Ultimately, she wants all of her students to not only read, write, and speak well, but to thoroughly enjoy doing so. Outside of school, she hikes, travels, and spends time with her husband and family. She also fits hanging out with friends and spoiling her dog, Cocoa, into her busy schedule. And she's obsessed with music!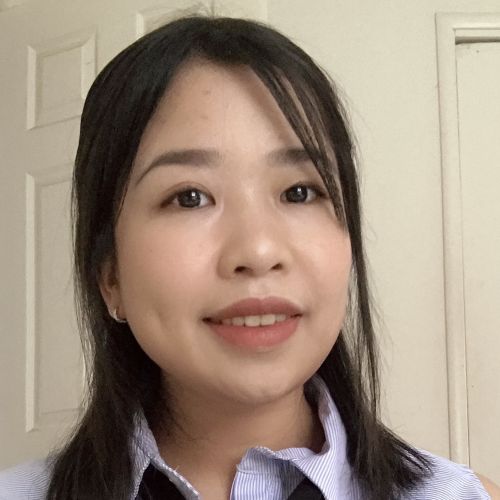 Thi Giang
Ever since she was a kid, Thi has had a strong passion for mathematics. She loves solving challenging math problems and puzzles. She earned her bachelor's degree in finance and banking in Vietnam, as well as a master's degree in statistics at San Jose State University, where she was a teaching assistant for a precalculus class. Thi loves working with students, helping them to understand and fall in love with math. Beside mathematics, she also loves dogs, and has a small and cute maltipoo.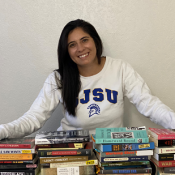 Miranda Leon Guerrero
Miranda's love for history inspired her to earn a BA in history from CSU Chico and a MA in modern American history from SJSU. Eager to understand the world, she studied abroad in Bilbao, Spain where she began her teaching career and traveled through Europe. Miranda has been teaching children of all ages for 8 years, beginning with teaching English abroad to teaching 8th grade United States history today. Miranda's passion for understanding the past grew into a larger mission to help her students understand the importance of examining events that occurred in American history and identifying trends and ideas that have created today's society. Outside of her teaching career, she loves to rollerblade, read, play sports, takes strolls on the beach, travel, and simply stay at home and hang out with her furry friends Diana and Duke.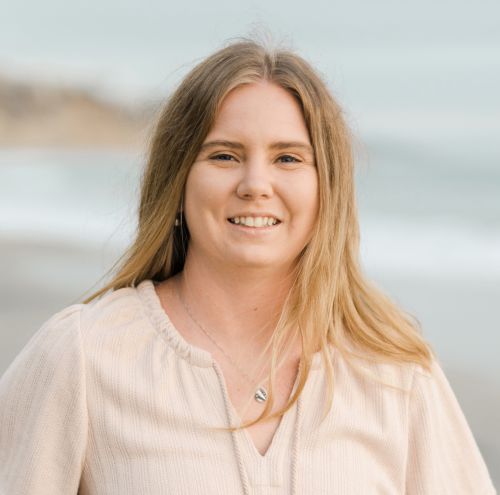 Erin Hamson
Erin has always loved math. Her math love lead her to a bachelor's degree in mechanical engineering at Brigham Young University in Utah. While she worked on her bachelor's, Erin joined a study abroad program in Peru where she used her knowledge to teach others how to solve their everyday problems. After earning her degree Erin started working as a manufacturing engineer, but that spark from teaching others eventually led her to a master's degree in teaching from the University of California, Irvine. After 4 years of teaching elementary school, Erin is now teaching middle school math during the day and AoPS students at night! When she's not teaching, Erin can usually be found in a different state or country. Erin is now over halfway to visiting every state in the USA!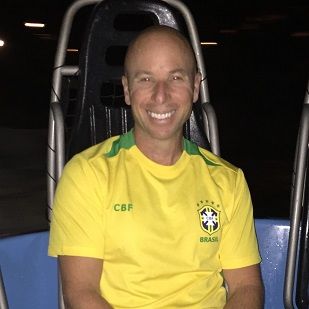 James Hancock
James is a family oriented and math-minded individual. He loves problem solving, logic puzzles, and academia in general. He double majored at U.C. Berkeley in statistics and geology. Most of all, James really loves teaching, particularly when it comes to educating young minds. His other interests include playing a variety of sports, including basketball, tennis, and soccer. James enjoys many other facets of fitness as well, such as cycling, swimming, and hiking.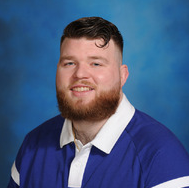 Zack Hanson
Zack's love of literature and writing pushed him to earn his bachelor's degree in literature and move on to pursue a master's degree in creative writing/teaching, and composition from San Francisco State University. After 5 years of teaching middle school in San Jose, he joined the AoPS Academy team, where he prioritizes student-led learning instruction. He loves to hear from students, and assess their understanding and their ideas in order to gain insight into their individual writing. Along with teaching, he enjoys playing chess, reading, listening to music, watching the Raiders or the Warriors, and binging his favorite anime/tv. He is scared of spiders, but will (definitely) sacrifice himself to save the students from one. His favorite food is either tacos or sushi, and he loves a good pair of loafers.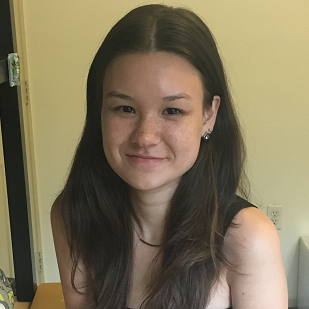 Katrina Hough
Katrina discovered her passion for education when she was just ten years old serving as a volunteer teaching assistant at the pre-school across the street from her childhood home. Her love for teaching continued as she got to pursue additional opportunities for teaching like the Peninsula Bridge Program. Ultimately, Katrina hopes to encourage curiosity and empathy in her students so they can be well-rounded learners. In addition to teaching, Katrina works as a clinical research coordinator at the University of California, San Francisco Medical School where she seeks to provide care and social opportunities to the geriatric population. She has degrees in both English and neurobiology from the University of California, Irvine. When she isn't working, Katrina loves to read (or re-read) classic novels, bake cookies, and knit scarves for her loved ones.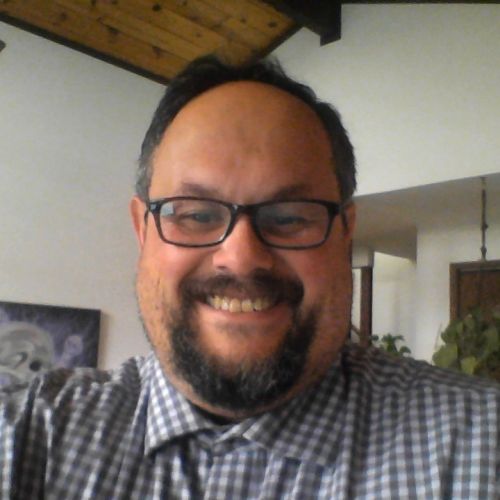 Paul Jacquard
Paul L. Jacquard earned his Master of Arts in education with an emphasis on math curriculum from CSU Dominguez Hills in 1996. He earned his Bachelor of Science degree from UCLA in mathematics in 1989. Mr. Jacquard taught for 13 years at a prestigious private school called Le Lycee Francais de Los Angeles where he had many famous students and had often taught math in French! He also taught at West Los Angeles College part time. Mr. Jacquard worked 10 years on the Golden State Exam in Mathematics for Sacramento County Office of Education and has been teaching math at Santa Clara High School for the past 21 years. He has a daughter, two sons, and five grandchildren. He is passionate about both his teaching and his family. He attends Cross Road Biker Church in Felton on a regular basis and is an avid Harley-rider who has ridden not only across the U.S. several times, but has also ridden to Alaska!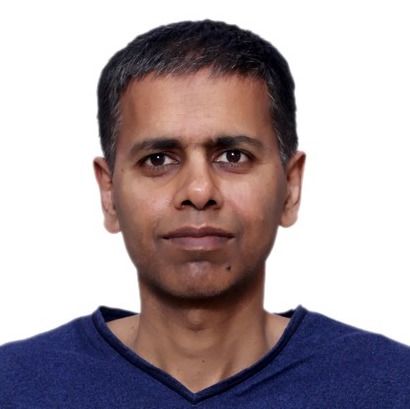 Rahul Jain
Rahul has been a math enthusiast from an early age. He participated in math contests since middle school and was ranked in the top of the National Math Olympiad in the high school. Rahul works as a technology leader managing engineering organizations in his day job. Passionate to make learning of difficult mathematical concepts a fun task, he has taught programming languages and competitive math courses to middle school and high students since 2018. When not working or enjoying free time with family, he can be spotted mountain biking or hiking the mountains of the bay area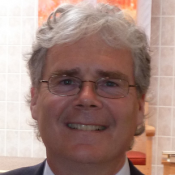 Peter Kane
Peter owes his interest and ability in mathematics to his mother, who was a teacher before marrying a dairy farmer in upstate New York and raising a family of five boys. Peter learned about sports and the dairy business from his father and would study milk production tables and baseball statistics, honing his ability in mathematics. Peter obtained a master's degree in mathematics from SUNY Potsdam, a college specializing in education, mathematics, computer science, and music. He then moved to California and completed a long career at Hewlett-Packard, where he was an engineer and manager. Peter's specialty at Hewlett-Packard was problem solving, and this was his favorite activity, He has since returned to his favorite subject of mathematics and thoroughly enjoys teaching and tutoring students. Outside of teaching, you will often see Peter jogging in his neighborhood, singing at his local church, or playing his trumpet. He also enjoys reading and hiking.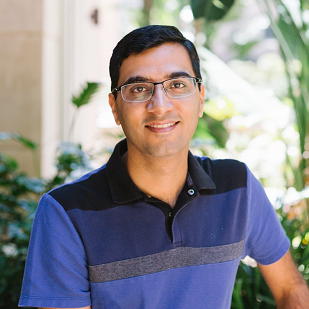 Dr. Atul Kapur
Atul started his math education career in 2013. Since then, he has taught math to hundreds of students as well as designed and managed curriculum for dozens of private schools across the US. Atul loves working with children and strives to motivate each child in his class with just the right amount of challenge. His passion is to turn abstract ideas into vivid real-world demonstrations that leave no doubt in a student's mind as to the meaning and value of a concept. Atul believes his STEM background helps him tremendously in this regard: he holds a PhD in meteorology from University of Miami and an engineering physics degree from IIT Delhi. When he is not working on math, Atul loves to play tennis, watch dramas, or study history.
Indrani Kar
Indrani is passionate about English literature and loves to share her literary ideas with young inquisitive minds. She started teaching while she was pursuing her master's degree in English literature in Kolkata, and spent a year as a guest lecturer of English in Oxford School of Management, Bangalore. After earning teaching credentials from Bangalore University where she was a university rank holder, she worked as a high school teacher in a reputed institution in Bangalore and a member of CISCE evaluators team. Here in California, she is working as an English language instructor in various learning centers in the Bay Area. She loves creative writing, writing travelogues, stories and has articles published in newspapers. She was the school coordinator for a children's newspaper publication from 'The Times of India' and encouraged her students in publication of their write ups. Outside academics, she loves to experiment with her culinary skills, travelling with family and friends, and gardening with her son.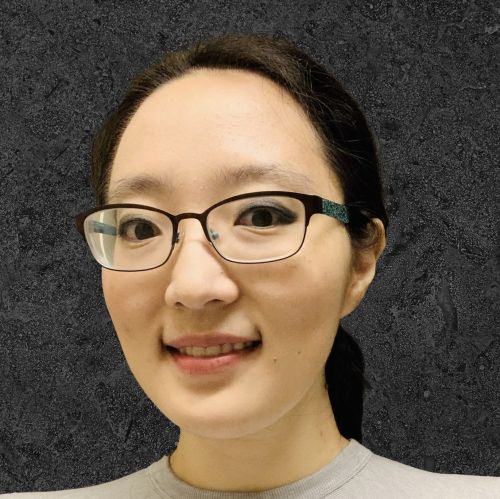 Marina Kim
Marina's fascination for mathematics started as a child, when she learned that the entire field of Euclidean geometry was built upon just a handful of axioms. From then on, she knew she'd be studying math and science for the rest of her life. She eventually studied geophysics (at Brown University and Stanford University), a multidisciplinary field applying mathematics and physics to study our planet. She found early on that her passion for math and science included sharing of knowledge when her friends frequently brought their questions to her, which led to her first job as a tutor all the way back in high school. She has been teaching math and science at various levels ever since. When she is not teaching, she loves to play video games, listen to K-Pop, and cuddle with her cats.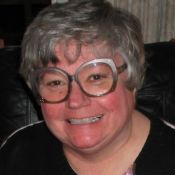 Chris Knoblaugh
Chris taught English at the middle school and fifth grade levels for 18 years at various San Jose Unified School District schools before retiring in 2020. Chris also offers one-to-one creative writing tutoring for students in grades 2-10, and has taught four award-winning clients. She published her first novel in 2018 and released a nonfiction title in 2019. She is writing four more novels at the current time and working on a tutoring series. Chris has a B.A.in English Literature with High College Honors, a B.S. in Biology, and an M.A. in Teaching with Reading Specialization. Her novels and stories incorporate myths, cryptids, regional traditions, and historical settings. She enjoys writing for her students and for her tutoring business. Outside of teaching, tutoring, and writing, she enjoys gardening, reading, and travel. She and her husband live in Sunnyvale with more books than necessary and two rescue kitties.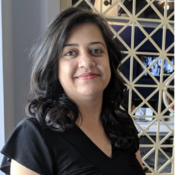 Traptilisa Kumar
Traptilisa's greatest passion in life is teaching math and science. Her interest in teaching stems not just from her commitment to quality education, but also her desire to enrich the lives of students. She has been tutoring and teaching middle school to college-level students for 14 years in various settings – tutoring small and large groups, individual private tutoring, and teaching in classroom settings. She is currently adjunct physics faculty at Foothill College, Los Altos. Her background includes a BS in mathematics, a master's degree in physics from India and an MS in physics from San Jose State University. Outside the classroom, she likes to solve math puzzles and enjoys hiking and spending time with her son.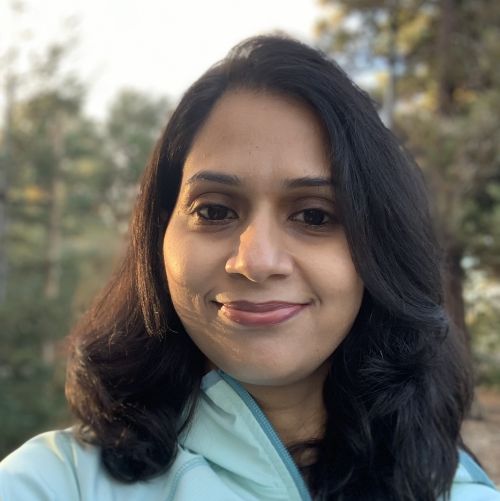 Deepti Kumawat
Deepti has always been passionate about teaching mathematics and science. Her interests made her start teaching students when she was in high school. Since then, she has been privately tutoring and teaching these subjects to middle and high school students. She secured 1st rank during her bachelor's degree, and was awarded a "Gold Medal" for securing 1st rank during her master's program in physics at the University of Kota, India. She has worked as a physics faculty member for the IIT-JEE foundation level at Base Educational Centre, Bangalore. She strongly believes that meaningful math education goes beyond memorizing formulas and procedures. Thus she encourages high goal setting and working with students to develop a strong foundation. Outside of teaching, she likes hiking, listening to music, and dancing, and also loves to spend time with her family.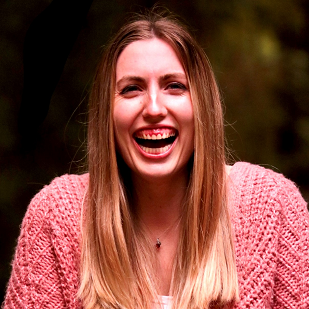 Kendra Lafond
Kendra loves the concreteness and creativity of math, and she enjoys engaging with students who also love exploring and understanding new concepts. She is a preschool teacher in Santa Clara going on her third year, but she has her bachelor's degree in child life psychology, and is currently working on her master's degree in counseling abnormal psychology. She has worked as a math tutor for two years, teaching bundling to kindergarteners all the way up to exponential equations and pre-trigonometry to 8th graders. Her favorite thing about working with younger students is creating a safe environment for them to learn and explore new, and sometimes hard, concepts. The look of accomplishment on their faces when they are able to apply what they've learned to their own work, nothing beats that! In her spare time, she loves singing with the worship team at her church and eating lots of poke.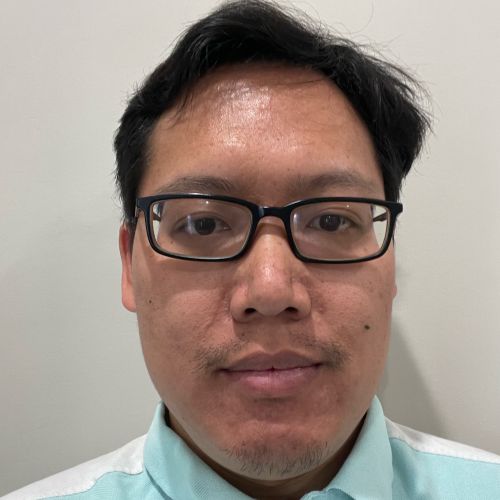 Huy Lam-Vu
Mr. Huy Lam has a passion for mathematics that he's been eager to share with students for over ten years. As a dedicated math teacher, Huy strives to bring math to life in the classroom, fostering love for numbers, problem-solving, and critical thinking among his students. Huy holds a bachelor's and a master's degree in mathematics from California State University: East Bay. His educational background has equipped him with the knowledge and tools necessary to effectively communicate mathematical concepts in a relatable and engaging manner. His teaching philosophy is centered on the belief that every student can succeed in mathematics. Huy is committed to creating a positive learning environment where students feel supported and encouraged to ask questions and explore mathematical ideas. Huy firmly believes that understanding the "why" behind mathematical principles is just as important as mastering "how". When not teaching, Huy enjoys solving math problems and reading mathematics literature. For relaxation, he enjoys watching and playing chess games. His favorite chess streamer is Hikaru Nikamura. For games, Huy likes to play League of Legends. At his peak, he was a Master Ranked Solo Queue player; right now, he is an average Diamond Ranked player.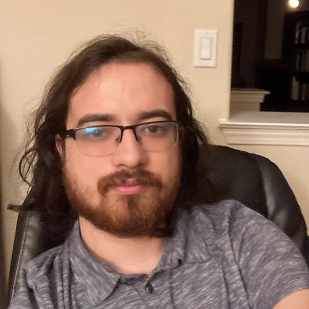 Liam Lawson
Liam is a math competition fanatic, having participated for a decade and coached for the majority of that time. He majored in math at Arizona State, pursuing a more theoretical look at the wonders of the world around us and the patterns within it. Liam has previously worked with students in Phoenix and the Bay Area for various contest prep, including MathCounts Nationals and ARML. He has also served as a teaching assistant at the high school and undergraduate levels. When not teaching, Liam enjoys science fiction novels, chess, and playing the piano. He also appreciates a good cartoon binge, or a relaxing hike.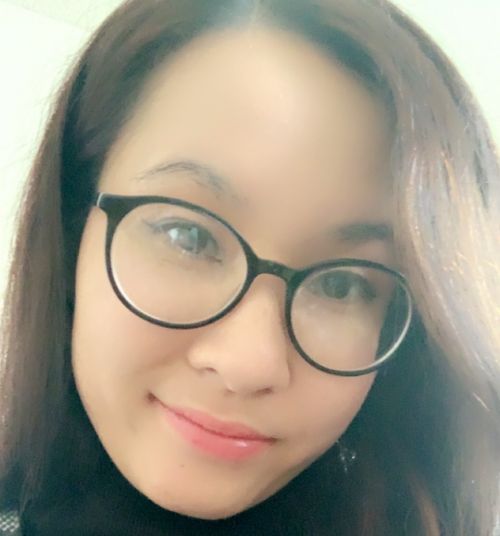 Leslie Le
Leslie's love of language started in her school days when she was exposed to the depth of reading, writing, and literary analysis. This quiet spark led her to study English literature at UC Irvine. She also completed the Professional Sequence in Editing at UC Berkeley Extension. She's had experience in tutoring, teaching English, and copyediting poetry and fiction manuscripts at a local literary journal and press. In her free time, Leslie loves to be out in nature, go to art museums, watch movies, volunteer in her community, travel with family, and drink boba milk tea with her friends! Mainly, she wants to inspire the same passion for the written word that she had as a student to the generations that come after. After all, that's where it all started.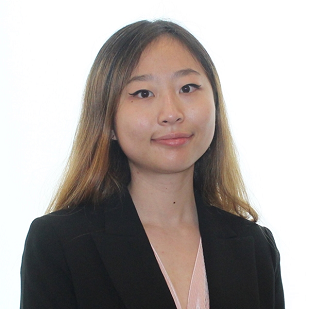 Ahrin Lee
Ahrin was born in South Korea but moved to San Jose as a child where she discovered her love of reading at the local library. Ahrin graduated with high distinction from the University of Minnesota, Twin Cities with a BA in English and a minor in sociology. She is currently working on earning a MA in secondary English education at the University of California, Berkeley. In the classroom, she loves showing students their strengths and refining their analytical skills. Being able to construct and deconstruct an argument is vital in today's world and she hopes to teach others how to do it well. When she isn't at school, Ahrin enjoys knitting with her two cats, watching bad horror movies, and going to local bookstores.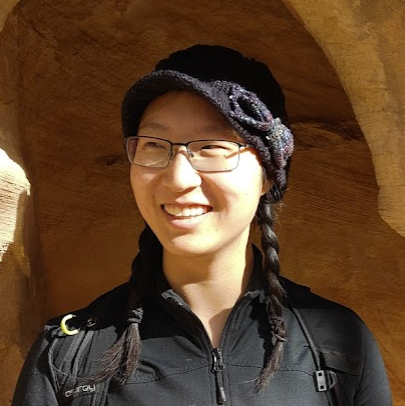 Felicia Lim
Felicia first discovered her passion for teaching mathematics as a high schooler when volunteering as a math tutor at her charter school. She continued to tutor math, chemistry, and biology at Ohlone College while earning her associate's degree in mathematics. She graduated from UC Berkeley with a bachelor's degree in applied mathematics and a minor in bioengineering. There, she worked as an Undergraduate Student Instructor for a calculus course and was a recipient of the Outstanding Graduate Student Instructor Award. Teaching students from different math backgrounds has helped her learn many ways to teach similar concepts. In addition to math, Felicia has taught swimming and martial arts for many years. She loves to see her students gain confidence and enjoy learning. Outside of math, Felicia enjoys running, hiking, and backpacking.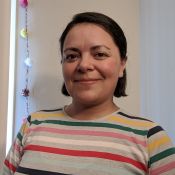 Lorena Montiel
Lorena loves teaching mathematics at a wide spectrum of levels, ranging from elementary school through college. She earned her Math in Applied Mathematics from the University of Waterloo, in Canada. Currently, she is working on obtaining a MA in teaching and a teaching credential at the University of Santa Clara. Lorena has been tutoring math since she was an undergrad in Mexico and loves helping her students to gain strong math foundations and most importantly, self confidence in their math abilities. When she is not in the classroom, either as a teacher or as a student, she enjoys exploring the many ecological corners that our planet offers.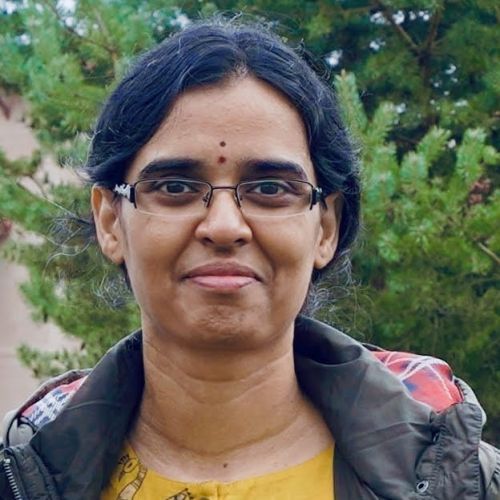 Uma Sridevi Nadiminti
Uma has been very passionate about teaching since her childhood. Inspired by her father who was a high school math and science teacher, she used to tutor her peers in school and college. Uma was a valedictorian in high school and university, and always loved math and math riddles. She earned a master's degree in materials science and metallurgical engineering from IIT Kanpur and has research experience in computational modeling of materials from IIT Bombay. She worked as an Assistant Professor in College of Engineering Pune, India, where she taught engineering undergraduates. She is also a home educator for her homeschooling kid. She believes in student-centered pedagogy and nurturing critical thinking & analytical skills. Uma is a trained Indian Carnatic singer and enjoys singing, writing stories, photography and biking. She also does volunteering in schools and non profit organizations whenever possible.
Rama Nemani
Rama has always loved math and teaching, both a credit to her family's teaching lineage and "one can learn anything" mentality. She has a bachelor's degree in economics and political science from Rutgers University and worked in the banking industry in NYC for a few years. She stayed home with her two daughters and in watching them learn at school, decided to go back for her mathematics teaching credential and a master's degree in education. She taught advanced math in middle school and has tutored middle and high school students. Rama believes that a strong foundation in fundamental mathematics and reasoning is critical to mastery. Rama loves to cook and bake with and for her family.. She is an avid reader, learner, and traveler. She has traveled to over 10 countries, nearly half the states in this country, and 25 national parks. Her current project is to learn Sanskrit to read and understand ancient Hindu texts.
Sharon Nguyen
Sharon's affinity for reading literature prompted her to pursue a degree in writing. Sharon received her bachelor's degree in English with double minors in Asian American Studies and Education Studies from UC Los Angeles. During her undergraduate years, Sharon's enthusiasm for writing and community building led her to become a workshop facilitator, where she taught more than 200 students in Los Angeles County and Orange County about writing, professional development, and community building. She believes that everyone has a unique story to tell, and the power to do so through the written word. That's why she is committed to supporting students and building their confidence in reading and writing. In her free time, she likes to go on walks with her pet Chihuahua, visit libraries or local bookstores, and lift weights at the gym.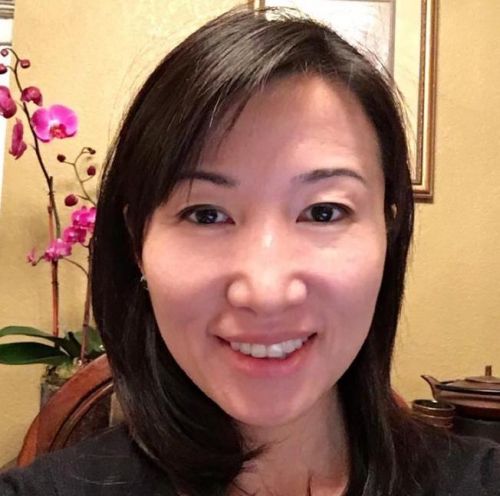 Lisa Ni-Lewis
Lisa was amazed at the simplicity behind complexity in mathematics when she was a kid. After obtaining a PhD in computer science, she worked for high-tech companies in Silicon Valley for over 10 years as a software researcher and developer. Her research has mainly involved mathematics, statistics, and advanced algorithms in computer science. The last project she has worked on in the tech industry is deep learning-based 2D and 3D perception for self driving cars. In the past few years, her interest has shifted to the financial industry and equity analysis. Most recently, after she tutored her 9 year old son, she learned that she loves to teach math, especially competitive math, to kids. When she is not working, she likes reading, exercising, and traveling.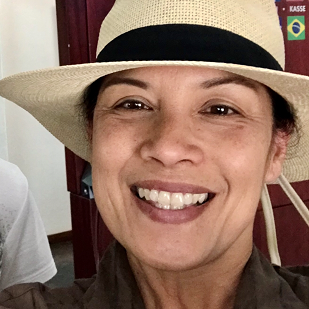 Jennifer Palacios
Jennifer believes when students make meaningful connections in their learning process, they will thrive in knowledge and understanding. Currently working on a doctorate degree in educational psychology, Jennifer has also acquired a master's degree in curriculum and instruction from Shasta Bible College & Graduate School and a BS in counseling psychology from Jessup University. Jennifer loves it when her students develop and successfully apply their language arts skills in communication, text, problem-solving skills, or in practically every aspect of their everyday lives. When not in the classroom or writing doctoral papers, Jennifer reads cookbooks, is an avid runner, traveler, and will cook for a party of two or a hundred. While a vegetarian, her husband recently gifted her with a Traeger grill because he believes carnivores need to enjoy her cooking skills as well.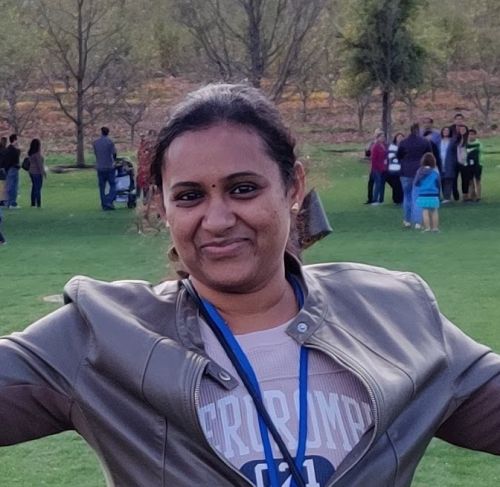 Bhagavathi Priya Velayutham Pillay
Priya has a strong passion for teaching math, and she earned a bachelors degree in math in India. She strongly believes that logical and critical thinking is the foundation for math, and she loves to give math puzzles in class. The reason she chose Art of Problem Solving Academy is because of the academy's challenging curriculum. Outside of the classroom, she enjoys cooking and loves visiting museums and spending time with her family.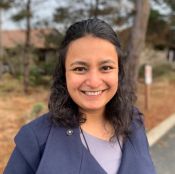 Sandhya Raman
Sandhya's passion for teaching math was instilled through decades of watching her mom teach with utmost passion. She has an engineering degree in computer science from India and a master's degree in teaching from Rossier School of Education (USC). Sandhya first came across Beast Academy when her daughter was 6, and has been an ardent fan ever since. Sandhya self-identifies as a "carb-ivore" and strongly believes that travel is the best teacher. Her favorite pastime is sleep, though she also enjoys hand embroidery, reading, hiking and traveling.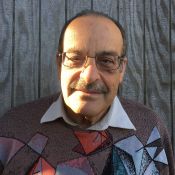 Marc Roth
Marc Roth is a veteran math teacher. He has a B.A. and a secondary teaching credential from U.C. Berkeley. He is also a math circle instructor for students and teachers, a conference presenter, and a curriculum designer.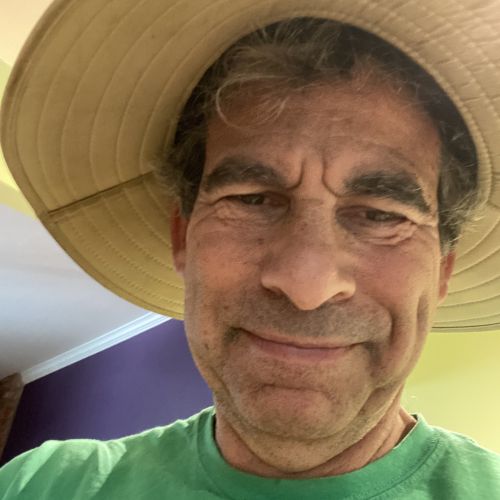 Eric Selvin
Eric is a retired engineer turned teacher. For 30 years, he designed technology and microprocessors for intel as a physicist and as an electrical engineer. Now for the last 6 years, Eric has been teaching high school math in the summer, and for 3 years he's been teaching computer science to high school students during the school year. Eric has two adult children, a daughter who works at Apple and a son who is in graduate school at Stanford University. He mountain bikes and runs with his 70lb puppy dog bright and early every day.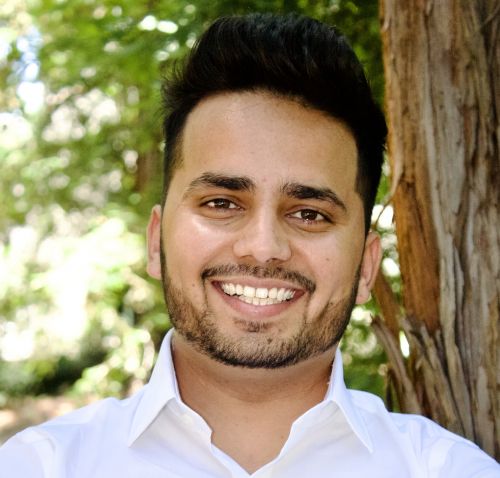 Lovepreet Singh
Lovepreet is a design engineer who loves teaching mathematics and complex problem-solving by creating a fun and interactive learning environment that encourages questions and discussions. He holds a bachelor's degree in mechanical engineering from UC Davis. While studying at UC Davis, he also worked as a tutor for the engineering department, where he tutored many students with various skill and knowledge levels. Lovepreet believes tutoring sessions should be a safe space for students to try new approaches to their work and feel comfortable making mistakes, as mistakes can often lead to the best learning experiences. In his spare time, Lovepreet likes running, hiking, and playing tennis to keep himself physically active, and he is also passionate about learning new technologies and advancements in the industry.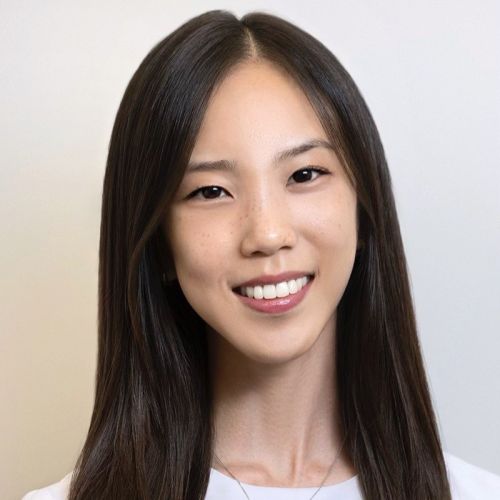 Ashley Son
Ashley's passion for teaching started at a young age in middle school. From then on, she continued tutoring privately at local centers and her university's academic development center, which allowed her to gain experience teaching students in every age range on various subjects. Her favorite age group to work with though is elementary level students. As an east coast native, Ashley earned both her B.S. in biological sciences and biomedical engineering and her M.S. in health care policy and management from Carnegie Mellon University. While Ashley teaches at AoPS on the weekends, during the week, she works as a Program Manager for Stanford Health Care. Outside of work, Ashley enjoys traveling, hiking, and baking.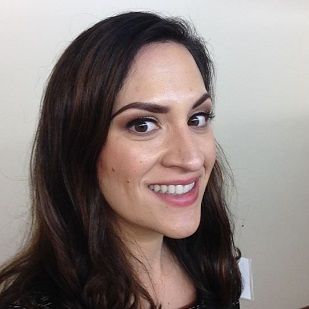 Amy Stenberg
For the past 14 years, Amy Stenberg has been an elementary school teacher in a variety of grades. Her passion for teaching was ignited in college where she earned a Bachelor of Science in child and adolescent studies, followed by a multiple subject teaching credential, and later her master's degree in education. As a college undergraduate at Cal State Fullerton, she participated in a program that took her to Shanghai, China. There, she had her first experience leading a class as an English teacher for primary students. That experience began her love of working with children to help them be as successful as they can. The opportunity to work with the youth by supporting their education and inspiring their minds and potential has always been her purpose.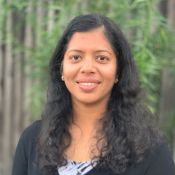 Jaya Swaminathan
Jaya loves problem solving. Whether it's puzzles, a tricky math problem or a strategy game, she is always up for the challenge! She holds a bachelor's degree in engineering from BITS Pilani, India and worked as a software engineer. After moving to the Bay Area, Jaya has been helping her children prepare for math competitions. She believes in building strong foundations to equip her students to become creative problem solvers and lifelong learners. Outside of math, Jaya enjoys cooking, spending time with her daughters, and getting creative with DIY projects!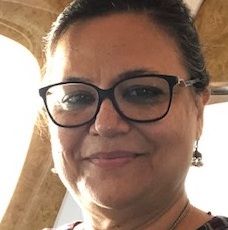 Jyoti Trisal
Jyoti has been a teacher, trainer, and educator for over 4 decades. She has a master's degree in physics from the University of Delhi, and a bachelor's degree in education. After teaching grade 11 and 12 physics and electronics for 18 years, she transitioned to designing e-learning for K-12 students and corporate clients, as part of their learning and development teams. Jyoti also worked with the UAE government to set up and implement an AP physics program in the local schools, in addition to providing teacher training and support. She is currently tutoring students for AP Physics, Calculus, Chemistry, and Statistics. Jyoti loves to find different ways to problem solve, whether for academic subjects or life in general. When she is not tutoring, she loves playing with her grandchildren, reading and learning about new things, and meditating.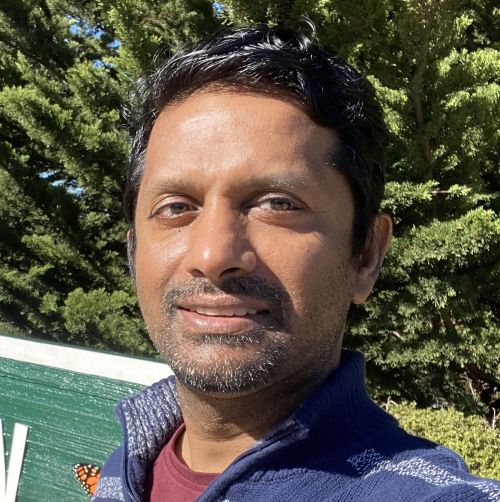 Dr. Raghav Vanga
Raghav's journey into the world of science and math began in high school. He used to wonder about things like why light bulbs shine in vibrant colors and why stars twinkle in the night sky. These questions ignited his curiosity and thirst for knowledge. Raghav earned a doctorate degree in applied optics from Michigan Technological University, where he specialized in understanding the secrets of light. More recently, he worked on laser technology that could bring self-driving cars into our daily lives. In addition to his scientific pursuits, Raghav dedicates his time to teaching math to students of all ages, from middle school to university. During his free moments, Raghav loves to explore new places, stay active with workouts, and indulge in nature-related documentaries. His mission is to infuse the world with wonder and excitement.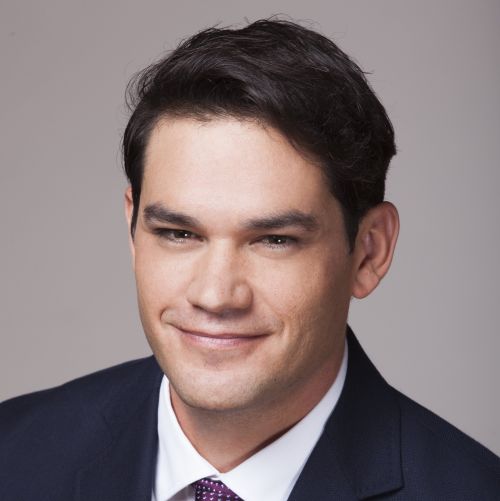 Rob Wistrand
When Rob was in second grade, he took part in a gifted enrichment program, but it met only once a week. "That left me wanting more, most of the time, when I was in my regular class," he says. "I joined AoPS to help provide what I wished for myself." He was educated at Concordia University in English Literature, and taught high school English and humanities for three years while also serving as head coach for cross country and track. He took a decade off from teaching to work as a territory manager for a major shoe brand, but is happy to be in the field after searching for a school dedicated to gifted and hardworking children. "I am thrilled to be sharing my enthusiasm for broad, open-ended thinking with AoPS students, and to be helping them uncover and explore new potentialities," he says. In his spare time, you can find Rob trail running or hiking to alpine lakes and peaks.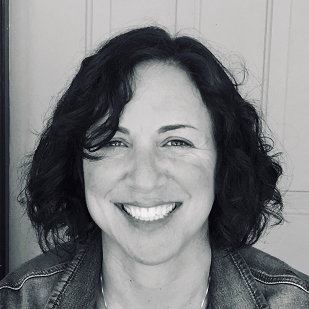 Katherine Wolterbeek
Katherine enjoys helping students learn that math is "mathemagical" while encouraging them to develop a positive and growth mindset throughout their math experience. She reminds her students, "you know more than you think you do." As an educator of 25 years (and going), she has taught students from first through eighth grade, with her last nine years focused on middle school mathematics. Katherine holds a multiple subject teaching credential, MS in math education, and a Tier 1 Administrative Credential. Katherine also enjoys attending and presenting workshops at local, state and national conferences to strengthen connections and staying current on best teaching practices. Her other interests include staying active with hiking, biking, sports, visiting her favorite place, Capitola Beach, as well as spending time with her family and three cats.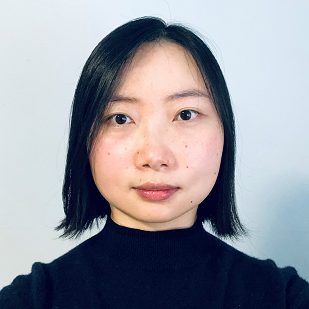 Dr. Shanshan Wu
Shanshan loves teaching math. She earned a BS in applied math from Wuhan University in China and a PhD in applied math from Stony Brook University. She has been teaching students at all levels of math subjects ever since she was in college. Her favorite part of teaching is to ask challenging questions to inspire students to think deeper. She thrives in helping students build solid foundations in math by doing math games and projects. Her goal in teaching math is to help students explore their greatest potential with the subject. During her spare time, she enjoys spending time with her family, organizing the home and learning piano.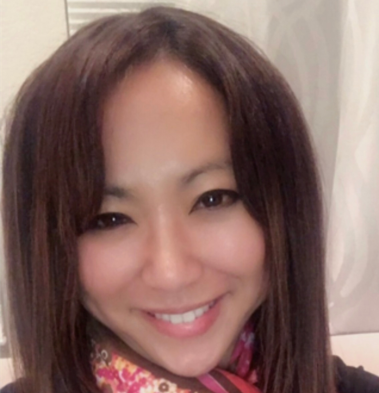 Emily Yim
Emily Hall graduated with a B.A. in English from Wellesley College in Massachusetts. For over a decade, Emily has taught English to K-12 students at schools, learning centers, and private tutorials. She was also a visiting lecturer at Hong Kong Polytechnic University when she was living overseas. Having taught both Native English Learners as well as English as a Second Language students, Emily has enjoyed teaching both in Silicon Valley as well as abroad in Asia. In particular, she is very familiar with working with students who have grown up in dual cultures with bilingual or even trilingual backgrounds and is very excited to be a Language Arts Instructor at AoPS in Santa Clara. During her down time, Emily enjoys watching comedies, hiking scenic trails, attending festive music events, and traveling to relaxing destinations near and far.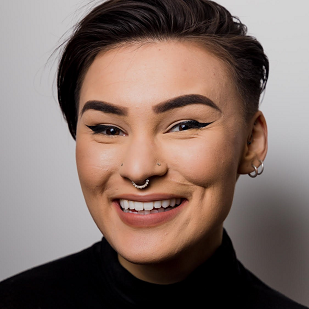 Kiana Young
Kiana (she/they) believes in the power of language and art as tools of social change. Kiana is an accomplished public speaking instructor, artist, and competitive speech coach who has coached both middle school and high school students to final rounds at Speech & Debate Nationals and every year since her coaching career began in 2018. For the past two years, Kiana has enjoyed directing middle school and elementary speech & debate programs, and most recently, an elementary creative writing program, at several private schools in the South Bay. Prior to coaching, Kiana worked as an educator and advocate with the UC Berkeley PATH to Care Center and the Consent Education Working Group at the housing nonprofit, Berkeley Student Cooperative. Kiana holds a BA in rhetoric with a concentration in public discourse and minor in LGBT studies from UC Berkeley. In 2016 and 2017, Kiana competed on UC Berkeley's national poetry slam team, helping them earn the ranks of 8th and 13th in the nation, respectively. In 2019, Kiana was honored to be a Mentor Artist at the inaugural Queer & Asian Performing Artist Residency at San Jose State University. In their spare time, Kiana can be found baking, performing, working on a new DIY project with her fianceé, or cuddling her pups, Jasper and Basil.